News
Details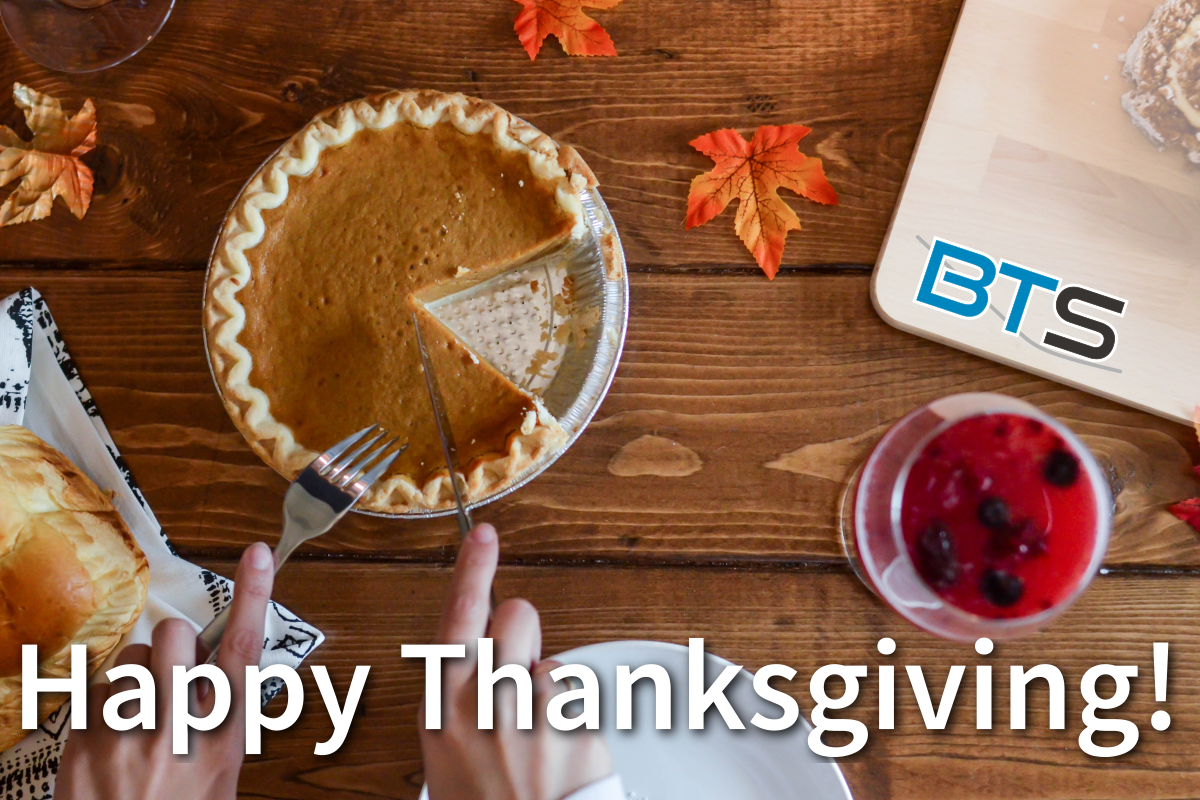 We want to take this opportunity to wish you a Happy Thanksgiving. We are grateful for the opportunity to work with you and provide you solutions that keep you at the cutting edge of derivatives trading.
Thank you!
We hope you enjoy the holiday break.
---
Details
BTS has deep roots in electronic options trading; that experience has helped us to refine the user interface of BTS Edge into something intuitive for use on the floor and comprehensive enough for use on the desktop.
In this video, see how efficiently you can RFQ and create an electronic eye task on a handheld tablet while on the floor. We show you how you can view the Greeks and manage shared spreads all without leaving our trading sheets. Watch the video below and contact us, with questions or to set up a one to one demo.
---
Details
John Lothian News interviewed several people at FIA Expo; including Blue Trading Systems' Kevin Darby, on cryptocurrencies and distributed ledger technologies. See what Kevin has to say along with other industry leaders such as Ed Tilly from Cboe Global Markets, Chris Hehmeyer from Hehmeyer Trading + Investments and Thomas Flake from bcause. This is an exciting new asset class and Blue Trading Systems is looking forward to watching it develop.
You can watch the video on JLN Here
---
Details
BTS Edge, our flagship options trading platform, was built with a focus on engineering excellence, speed, reliability and flexibility. We aim to provide our users with an efficient and easy way to manage trading operations in the derivatives markets.
Here in our BTS Real Edge video series, we demonstrate how our options tracking system initiates the electronic eye functionality for outright calls and spreads. We walk users through the task command center as well as how to modify tasks and edit parameters.
With the BTS Edge API currently in beta, you will soon be able to integrate your own proprietary algos with our innovative tasking system.
---
Headquarters
194 Finley Golf Course Road
Suite 100
Chapel Hill, NC 27517
Telephone: (919) 913-0850
Support
141 West Jackson
Suite 3732
Chicago, IL 60604
Telephone: (919) 913-0860