Blue Trading System's is a family of traders, technologists, innovators and committed professionals. The women and men that work here want to build something that not only meets demand but advances the industry. We are sharp, loyal and strategic.
Through 2018, we wanted to highlight the people behind the name. These are the ones applying their knowledge, dedicating their time and investing their money in Blue Trading Systems. We invite you to learn more about the people building our solutions.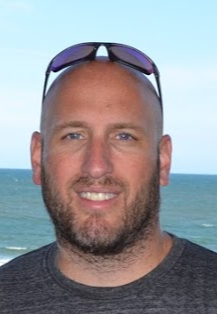 What is your name, title and responsibilities at Blue Trading Systems?

Pete Fisher, CIO. Like everyone else at BTS, my responsibilities are not limited to one area. I am in charge of all IT (phones, machines, network, vendor relationships), as well as customer setup, demos, support and the list goes on. We basically take what is normally a title's responsibility and add to it. Constantly.



How did you get into this field of derivatives trading? Trader or technologist?

Technologist. Originally from Ohio, one winter after shovelling snow to the point it was 6 feet high on both sides of my driveway…. In April... I decided it was time to head south. Blue Capital Group was where I found the best fit for me. It allowed me to expand my knowledge of all aspects of IT. I had not seen this side of a field that was so demanding, so fast, or so ever changing before. I loved it from day 1. To this day, I continually am learning something new.



From your perspective, can you describe the relationship between BTS and its clients?

The relationship at BTS with our customers is pretty unique. From making changes to our software based on customers' request, to making even little things the highest priority. We know that our customers rely on us for their everyday lives, and that is not taken lightly. We take the time to know and understand our customers to the point that we can even recognize many of them on the phone without them even needing to say who they are.



How has BTS evolved since you started at the company?

From a group of guys that pretty much took an extremely customized piece of software to something that can be rolled out to the masses. That has been the evolution of our options platform. Now with our futures platform coming out, we have been able to create something from scratch. From the ground up, this product is being developed with all traders in mind, as well as what is best for the future growth and change.



What is your favorite piece of advice regarding trading, technology, the markets, leadership?

"The world won't care about your self-esteem. The world will expect you to accomplish something BEFORE you feel good about yourself."
&emdash;Bill Gates



If you had to pick, what animal would you be and why?

Alpine Swift. They are fast, agile, and efficient fliers. Plus, they are in the air for up to 200 days at a time. I mean, how much more could we get done if we were on the move for 200 days straight?