News
Details
We are excited to announce that we have partnered with Born Technology to provide professional traders with rapid access to our ultra low latency futures trading software delivered via Born's private, global financial network.
Establishing the relationship was an easy decision for us as our offerings align exceptionally well. For over a decade, we have been providing derivatives trading and risk analytics software to firms looking for a competitive edge. Since 2002, Born pioneered the managed services model, providing its buy and sell-side clients and ISV's with ultra-low latency colocation and market access, along with tools to monitor, measure and manage their order flow.
"Partnerships are a critical part of BTS' continued success in many ways. Born's reputation for cutting edge technology, superior support and international reach makes it a perfect fit for BTS," said Kevin Darby, Managing Director at Blue Trading Systems. "Developing an alternative solution outside of the cloud was of central importance to us. Cloud based platforms, along with the associated privacy risks, are often not the best fit for professional traders."
We are committed to continuing a software evolution delivering significant speed and cost benefits, offered to Born Technology's wide distribution of global FCM's and professional trading groups. Our BTS Spark platform provides control and transparency while keeping proprietary trading algorithms private. It includes a 25-microsecond futures spreader and algo system that allows customers to develop their own algorithms and compose them with those that we wrote. Currently in production at CME, with plans to expand exchange connectivity to Eurex and ICE during Q4, BTS Spark is the most cost-efficient solution for verifiably better fill quality available today.
"We are always looking for solutions to help our clients meet the ever changing and demanding needs of professional traders in the futures market and continue to be very impressed with the BTS offering," said Chris Haworth, President of Born Technology. "Their passion and commitment to develop and deliver high quality, low latency trading software is exemplary. We are proud to partner with them and excited to offer this to the global trading community."
If you are interested in learning more about the partnership or our BTS Spark platform, please email us at Brian Muhr at This email address is being protected from spambots. You need JavaScript enabled to view it. or visit us at booth 1030 at FIA Expo.
---
Details
Blue Trading Systems Expands Presence in Chicago
In addition to expanding our product suite to include a futures trading platform, Blue Trading Systems has also grown in the number of specialists we have in Chicago.  To accommodate our larger presence we have moved out of the Chicago Board of Trade office and into new space at 318 W Adams.
"This is an exciting time for Blue Trading Systems as we expand into the futures space as well as Chicago," said Kevin Darby, Managing Director of Blue Trading Systems.  "Blue Trading Systems was strategically spun off from Blue Capital Group after they experienced success with their proprietary trading technology. With a focus on research and development many of our team members moved to Chapel Hill, North Carolina to grow our development team.  We are now at a place where we can maximize opportunities by increasing our presence in Chicago, the derivatives capital of the world."
The Blue Trading Systems journey began by providing full support to commodity, rate and index options traders.  The BTS Edge platform has highly adaptable volatility controls, risk analysis and intuitive electronic trading capabilities.  It was built from the ground up with speed in mind and has always kept latency as a design priority.
In the past few years, we have taken what we've learned from helping options market makers and professional traders, and expanded our suite to assist futures traders as well.  We introduced BTS Spark, our anti-cloud, 25 microsecond futures spreader and algorithmic system. It provides verifiably better fill quality and addresses shortcomings in the currently available platforms.  We are also proud to be the only provider to offer an FPGA accelerated futures platform through our partnership with Celoxica.
We understand that a growing number of traders are also computer scientists, like us, and built the BTS Edge API and the BTS Spark API.  These intuitive tools allow our users to enhance and extend the market capabilities of our solutions.   
                                                                                                                     
With a full suite of products for derivatives professionals, it was only a matter of time before our customer base grew and our need for more experts located in Chicago became apparent. (In fact, if you would like to read about our most recent new hire, please visit our Q&A with Brian Muhr.)  With this growth, we look forward to seeing what we can do in a new space and what additional value we can provide in the future.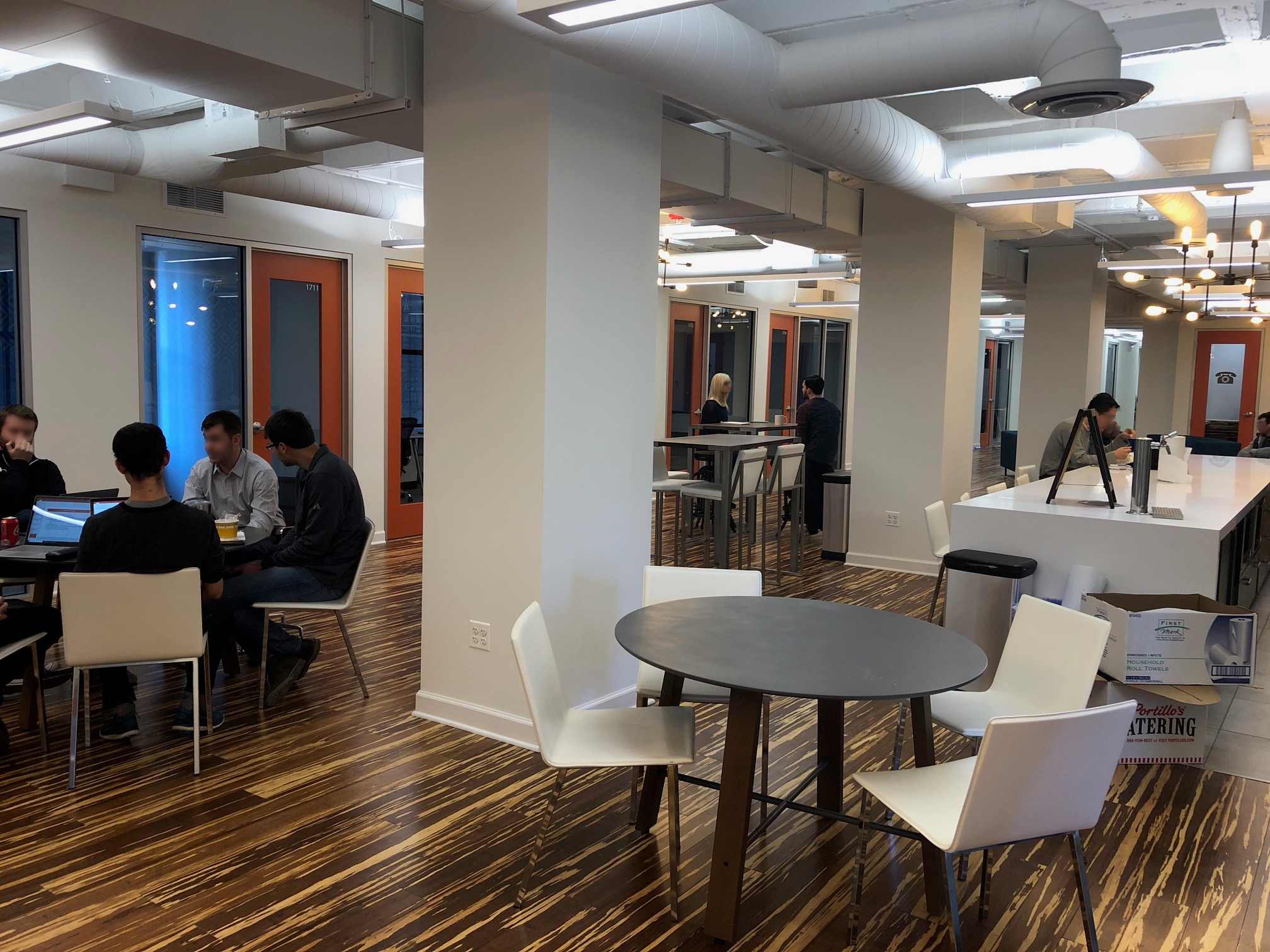 ---
Details
BTS Managing Partner Kevin Darby, spoke at the Chicago edition of the MarketsWiki Education World of Opportunity Event. Organized by John Lothian News and sponsored by Cboe Global Markets, Nasdaq, Thomson Reuters, Options Clearing Corporation and more; the event brought students and interns together to learn about our fast paced and always-evolving derivatives space as well as enables them to explore career opportunities in the financial industry.
We invite you to watch Kevin's presentation on how he faced various problems throughout his career, including; how to measure risk and an options worth, how to commercialize intellectual property as well as how to apply machine learning to improve the execution of futures trades.
---
Details
By Kevin Darby
BTS recently embarked on a research project to examine the feasibility of leveraging machine learning strategies to augment the performance of popular futures execution algorithms. During the course of this blog series, we will examine common execution algorithm structure, work through how machine learning (ML) can improve performance, and test accepted ML methods as well as present the results of new methods as applied to futures trading.
Read more: Machine Learning at BTS (Part 1)
---
Chicago
318 W Adams St
Suite 1724
Chicago, IL 60606
Telephone: (919) 913-0850
Chapel Hill
194 Finley Golf Course Road
Suite 100
Chapel Hill, NC 27517