News
Details
We are excited to announce that Kevin Darby, BTS Managing Partner, will be speaking at the Chicago edition of the MarketsWiki Education World of Opportunity Event.  Organized by John Lothian News and sponsored by Cboe Global Markets, Nasdaq, Thomson Reuters, Options Clearing Corporation and more; the event brings students and interns together to learn about our fast paced and always-evolving derivatives space as well as enables them to explore career opportunities in the financial industry.
Kevin will join other influential leaders including Tim McCourt, Managing Director at CME Group, Scott Ferris, Managing Director at BMO Harris Bank and John Hague, Retired Partner from RSM US LLP, among others.
A worldwide gathering, the MarketsWiki Education World of Opportunity Event takes place annually in New York, Chicago, Stockholm and London.  Dates have just been announced for New York and Chicago.
For more information or to register for the event, please visit:
https://www.eventbrite.com/e/marketswiki-education-world-of-opportunity-chicago-2018-tickets-42919448225?aff=es2
We are excited to participate in this great event and are pleased to support the efforts of John Lothian News.
---
Details
Driven by changes in regulatory requirements at Cboe Global Markets, Blue Trading Systems and Actant have aligned services to offer a compelling new solution for floor and screen traders. Participants leveraging BTS' flagship product, BTS Edge, will continue to have modeling, risk, analytics and floor capabilities but will now benefit from additional quoting capabilities including RFQ response functionality via Actant.
"Changes in options technology providers drove us to look at our offering and how we could enhance BTS Edge to better meet the needs of today's traders," said Kevin Darby, Managing Director at Blue Trading Systems. "We were impressed with the talent employed at Actant and their product suite. After careful consideration, we decided to partner to extend our capabilities and become a more thorough alternative as consolidation in the options space has forced traders to look at new platforms."
Actant Quote is a safe, fast and reliable quoting engine with features that help traders quote many concurrent products in out right options and complex options orders. Users have the ability to customize quoting and trading strategies as well as participate in auctions and meet obligations. Multiple volatility and pricing models are included with the platform including a library of strategies.
"We were impressed with BTS' focus on engineering excellence, flexibility and reliability when it comes to their options platform," said Dan Sacks, CEO of Actant. "Our shared values have brought us together and we look forward to working with BTS to further help traders navigate these evolving markets."
For more information or to schedule a demo please contact This email address is being protected from spambots. You need JavaScript enabled to view it..
About Actant
Actant provides trading solutions for financial firms trading on the world's major derivatives and stock exchanges. Actant delivers unique algorithmic programming flexibility and control to proprietary trading and market making firms, investment banks and hedge funds. Designed for both exchange members and non-members, Actant software is fully customizable and scalable to meet individual strategic, connectivity, deployment and integration needs.
---
Details
In January, we introduced you to the Blue Trading Systems team to show you the people behind our exceptional products. Thank you for taking the time to read our profiles. We hope they helped you get to know us a little better. It would seem we have a diverse range of species on display in the BTS zoo, including: a Buddha, a King Cobra, a Unicorn, a Vampire, two Crocodiles, two Dolphins, a Goat, a Cheetah, a Tiger, an Octopus, a Mantis Shrimp and an Alpine Swift!
But our personal greatness does you no good, so we invite you to learn more about our products, which quite possibly will.
BTS Edge
is our advanced, intuitive trading system for options market makers, proprietary trading groups and brokers.
BTS Spark
is our new futures trading solution, furnishing traders added control over server hardware, better support from vendor partners, and lower latency with an FPGA option.
While relegating your trading application to the cloud might make sense for traders less concerned with security, speed and accountability; we offer an alternative for those unwilling to relinquish control to this nebulous, anonymous hardware platform. By collaborating with hosting vendors staffed by professionals familiar with the standards demanded by professional traders, we offer superior performance, reliability, and support, at essentially zero additional cost.
Please give us a call at 919 913 0850 or email us at This email address is being protected from spambots. You need JavaScript enabled to view it. for a demo or more information about our products.
Also, follow our blog for updates about our products, team and partners, and industry conference reports. We have been active in the options community for over twenty years. Now, as we introduce our futures system, BTS Spark, we look forward to getting to know futures traders and their colleagues.
---
Details
Blue Trading System's is a family of traders, technologists, innovators and committed professionals. The women and men that work here want to build something that not only meets demand but advances the industry. We are sharp, loyal and strategic.
Through 2018, we wanted to highlight the people behind the name. These are the ones applying their knowledge, dedicating their time and investing their money in Blue Trading Systems. We invite you to learn more about the people building our solutions.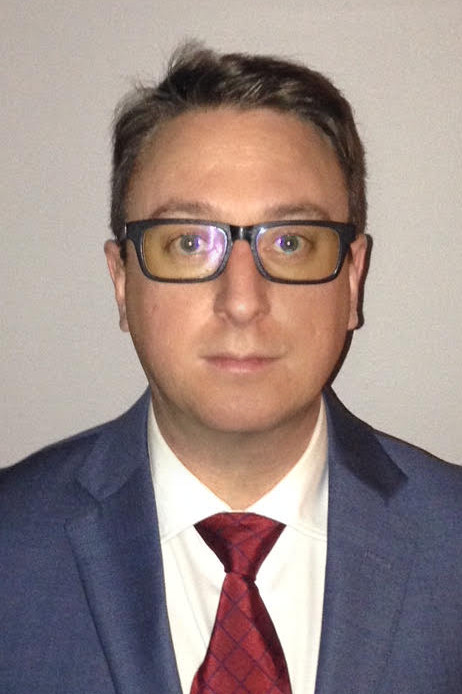 What is your name, title and responsibilities at Blue Trading Systems?

Brian Muhr, Director of Sales, leading the sales effort of BTS offerings amongst various other things that come with it. As previously mentioned by a variety of colleagues, everyone wears many hats, but all work towards a common goal of providing the best trading software from all angles.



How did you get into this field of derivatives trading? Trader or technologist?

Technologist, my first "civilian job" upon coming back to Chicago was with Blue Capital Group. Prior to that I was with the US Army stationed in Germany, doing tours in Iraq and Afghanistan. I recall in my interview that they were looking for someone good in a potentially hostile environment, which was a perfect fit for me. At Blue Capital Group, in which Blue Trading Systems spun off, Jake and I were the primary support and operational team for all things technology related. It's really great working alongside him again as well as everyone else in Chapel Hill, and Chicago.



From your perspective, can you describe the relationship between BTS and its clients?

It's incredibly close as clients should expect when it comes to their technology providers. Clients sleep well knowing it's not just another ISV, but a partner providing the best tools on the market for trading.



How has BTS evolved since you started at the company?

Going back to the Blue Capital days, it's a huge change as it's commercially licensed software instead of simply developed in house for one client. With the movement to the Spark futures system BTS can apply lessons learned from the Edge system which is evolving nicely.



What are a few challenges the industry is currently facing?

There are variety of issues currently in the industry, but the biggest thing might be the versatility of software to handle major changes no matter what they are. Also, the inter-communication amongst firms so that everyone is on the same page with major changes is still a work in progress and really separates software providers.



What is your favorite piece of advice regarding trading, technology, the markets, leadership?

Having thick skin and not just working hard but being very good at what you do. I truly love in the industry that if you aren't really, really good at what you do, you won't be around for long. It might sound a bit cut throat but it's totally true, it's not for the faint of heart.



If you had to pick, what animal would you be and why?

That's easy, the cheetah, it's the fastest
---
Chicago
318 W Adams St
Suite 1724
Chicago, IL 60606
Telephone: (919) 913-0850
Chapel Hill
194 Finley Golf Course Road
Suite 100
Chapel Hill, NC 27517