Blue Trading System's is a family of traders, technologists, innovators and committed professionals. The women and men that work here want to build something that not only meets demand but advances the industry. We are sharp, loyal and strategic.
Through 2018, we wanted to highlight the people behind the name. These are the ones applying their knowledge, dedicating their time and investing their money in Blue Trading Systems. We invite you to learn more about the people building our solutions.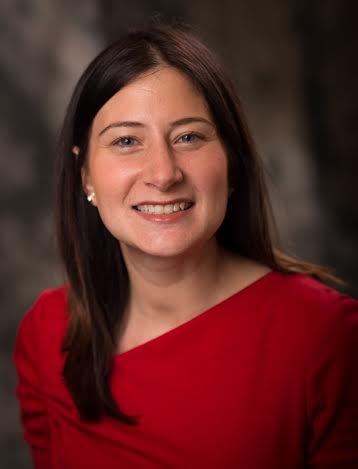 What is your name, title and responsibilities at Blue Trading Systems?

My name is Jessica Darmoni and I am a marketing consultant. I help Blue Trading Systems manage their marketing initiatives, make introductions for business development and partnership purposes, as well as gather market intelligence.



How did you get into this field of derivatives trading? Trader or technologist?

I am neither a trader or a technologist. I started in the derivatives industry as a sales assistant at a technology consulting firm back in 2006. My first week on the job I attended the Futures Industry Association's (FIA) annual Expo conference in Chicago. By the end of the week, my back hurt, my feet were killing me and my voice was hoarse but I knew I was where I was supposed to be. I loved the intensity, power and ever-changing nature of our industry. I was able to build a career as a connector in this space thanks to my mentors, sponsors and especially my clients.



From your perspective, can you describe the relationship between BTS and its clients?

From the moment I started working with BTS, it was obvious that their clients are their number one priority. They put a lot of effort into providing the best customer support and experience.

It's important to note that I have found it very easy to work with them and they made me feel like part of the team from day one. I often think about the respect they show me and the urgency in which they work to meet my needs, and how this extends to their clients and partners.




How has BTS evolved since you started at the company?

I first became acquainted with BTS when I was working at a partner firm that leveraged BTS' tablet solution. I remember running into Kevin Darby at an FIA Expo a few months later and he had mentioned they had built a full-fledged options trading platform, BTS Edge. Since I've started working with the BTS team, they have also developed a futures trading platform, BTS Spark. They have grown their offering quite a bit since I've known them.

One of the things I admire about Blue Trading Systems is that they take their time and develop products based on what they hear and the needs of the industry. They don't develop a product just to develop something. They build to solve problems and provide solutions.




What are a few challenges the industry is currently facing?

Our industry needs more diversity including African-American, Asian and Latino/a professionals.



What is your favorite piece of advice regarding trading, technology, the markets, leadership?

I have a few pieces of advice that I have heard, live by and repeat for my clients. The first is that you should not mind who your competitors are or what they are doing. Instead focus on carrying out good work. The second one is that you should never reveal your next move.



If you had to pick, what animal would you be and why?

A tiger because it is the leader of the jungle.