Blue Trading System's is a family of traders, technologists, innovators and committed professionals. The women and men that work here want to build something that not only meets demand but advances the industry. We are sharp, loyal and strategic.
Through 2018, we wanted to highlight the people behind the name. These are the ones applying their knowledge, dedicating their time and investing their money in Blue Trading Systems. We invite you to learn more about the people building our solutions.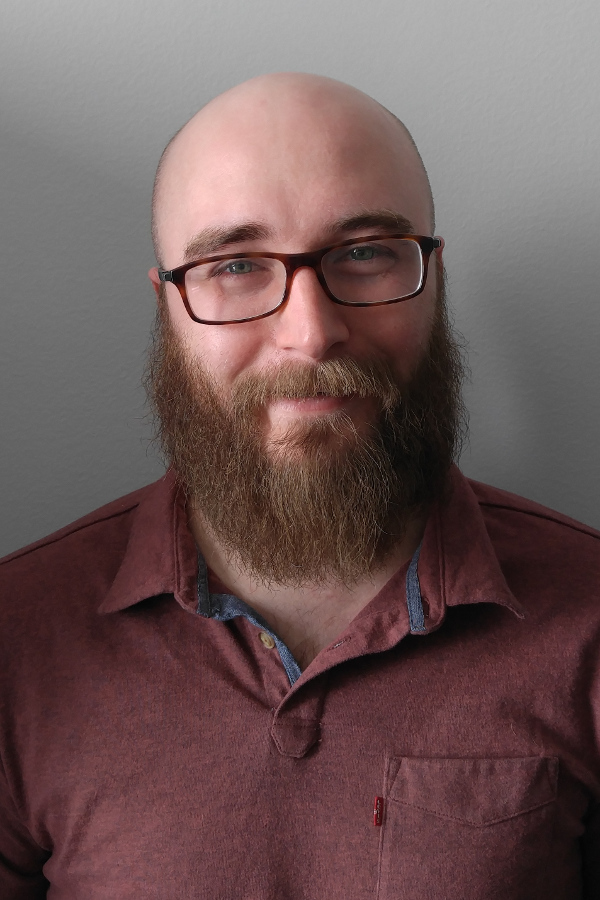 What is your name, title and responsibilities at Blue Trading Systems?

My name is Karl Ellefsen and I'm in charge of customer support and operations at Blue Trading Systems. If you call the customer support line you'll most likely speak with me. I help our clients with their day to day operations, whether it be how to interpret their risk reports, rolling PnL, adjust their vol curves, or help set up their UI. If you have a question about how to use BTS, I'm the guy that gets on the phone to help you. But my responsibilities don't end there. I also communicate with exchanges to assist with execution setup and problems as well as support our reporting and communication with clearing firms. I also occasionally write scripts to assist with automation of our operational tasks. As with most members of BTS, this is a few of the many hats I routinely wear.



How did you get into this field of derivatives trading? Trader or technologist?

I've always been a tech person. I knew since I was in elementary school that computers would be a passion of mine. During college I was an intern at a major hedge fund in Chicago, employed on a database administration team. I enjoyed it and eventually sought employment in the field upon graduation. I'd say that I'm definitely a tech person at heart. However, I was thrown head-first into customer support with no knowledge of trader vernacular. I've interacted closely with seasoned traders ever since and learned the language and skills that help bridge the gaps between the customer, developers, and operations within our company in order to assist our clients to the highest possible level.



From your perspective, can you describe the relationship between BTS and its clients?

We know our client's needs and we understand the urgency of our client's requests in the face of this fast-paced industry that the market demands. If there is a problem we will work without respite until that problem is resolved. My team is extremely dedicated and I can count on all of them to jump to my assistance if I call on them until a problem is resolved.



How has BTS evolved since you started at the company?

When I started at BTS the company was just beginning. I have been here since shortly after the company formed. We originally had a small client base that knew us and trusted us. We have grown our product offering as well as our customer base and, offer that same treatment and sense of caring to a new group of clients. Working with our developers, our support and operations teams have continuously worked to solve small and large problems for our clients until we achieve the results they demand. For instance, if there was a column such as a Greek that our client needed in their sheets, we've been happy to add it to accommodate them. On the performance side of things we'll make appropriate configuration changes specific to the problem until we get it right.



What are a few challenges the industry is currently facing?

My colleagues have already mentioned the technical difficulties we face in the industry. As a more client-facing part of the team, I'll attempt to shine some light on the support side of things. Hands down, one of the biggest differences between this industry and others is the urgency of a problem. We understand that there is real money on the line.

Also, when looking at individual challenges, I think that employees with a tech background have a large barrier of entry when dealing with clients. In addition to their main field of expertise, they also must understand the rudiments of the finance world.




What is your favorite piece of advice regarding trading, technology, the markets, leadership?

Don't be afraid to try something new. We have all over-extended ourselves in order to benefit the company as a whole. I did not understand a lot of the technologies I know now before I started my employment at BTS. But through necessity and my own curiosity I've learned new skill sets in order to get the job done in the most efficient manner.



Stay hungry




If you had to pick, what animal would you be and why?

I would be a crocodile. Why? Because as a product of millions of years of evolution they are still apex predators today. They are extremely durable and their stomach acid can even digest bones, hooves, and horns of their prey. Stay hungry.