News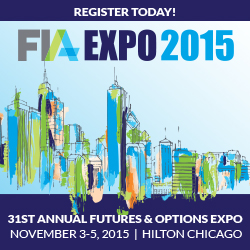 Details
BTS is gearing up for FIA Expo 2015 and we want to introduce you to our booth staff for this year. They will be happy to give you an interactive demo of our system, answer your questions and tell you why BTS offers the best solution for your professional option trading. We are also giving away can koozies to anyone who stops by and bottle openers if you follow us on LinkedIn!
We are constantly improving our software; so current customers are welcome to stop by and learn about the new features we are bringing to you this year. We also have BTS shot glasses for any current customer who stops by.
Read more: FIA Expo 2015 — Introductions to This Year's Booth Staff
---
Details
New Color Theme
This release introduces a new set of default colors. First appearing in the Sheets, and being added to other grids in future releases.
If you want to be able to revert to previous colors you will need to open all windows containing grids before installing the update. After updating you can save or load your preferred settings from the Grid Settings window for each grid.
Market Data
Enabled the new MDP3 market data platform for GLBX market data.
For trading groups using Spryware for market data:

No longer double logs spread trades in the ticker
Trade volume is available for options in the ticker
Analytics
This release includes a slight change in how straddle shifts are calculated from spx to es serial months to better align straddles. Please either rebuild or in some way zero out straddle shifts in serial months, or there will be a very slight risk / pnl impact (less than 100 dollars in vega at 1 or 2 slide handles).
---
Headquarters
194 Finley Golf Course Road
Suite 100
Chapel Hill, NC 27517
Telephone: (919) 913-0850
Support
141 West Jackson
Suite 3732
Chicago, IL 60604
Telephone: (919) 913-0860