News
Details
We would like to thank you and wish you a happy and prosperous 2017.
Over the past year, Blue Trading Systems has brought many new features to you. We delivered our innovative new tasking system, completely revamped volatility management tools, new and dramatically improved analytics, a more modern and efficient interface, and many more features and improvements. We have also improved our quality assurance testing to bring you safer, more reliable releases.
Coming in 2017, in addition to significant speed improvements, we are excited to bring our trusted risk management to more users as a stand-alone application. We also plan on launching first class API access to our system. New and existing customers will be able build custom tools on top of a BTS foundation.
We will have more to announce as the year progresses, so if you haven't yet joined, please sign up for our mailing list here.
---
Details
"What's my risk?" "What happens to my account when interest rates move?" "How can I hedge my position?"
BTS Risk is a standalone application that uses the same proven, proprietary technology as our market making application. Import your position from your clearing file or a standard CSV and look at scenario analysis across underlying, vol and interest rate scenarios.
With BTS risk you can both see your exposure and compute how many futures you should trade to hedge.
BTS Risk also offers trade by trade synchronization with CME drop copy.
If you are interested in learning more, or would like to be notified once BTS Risk becomes available please fill out the form at bluetradingsystems.com/risk.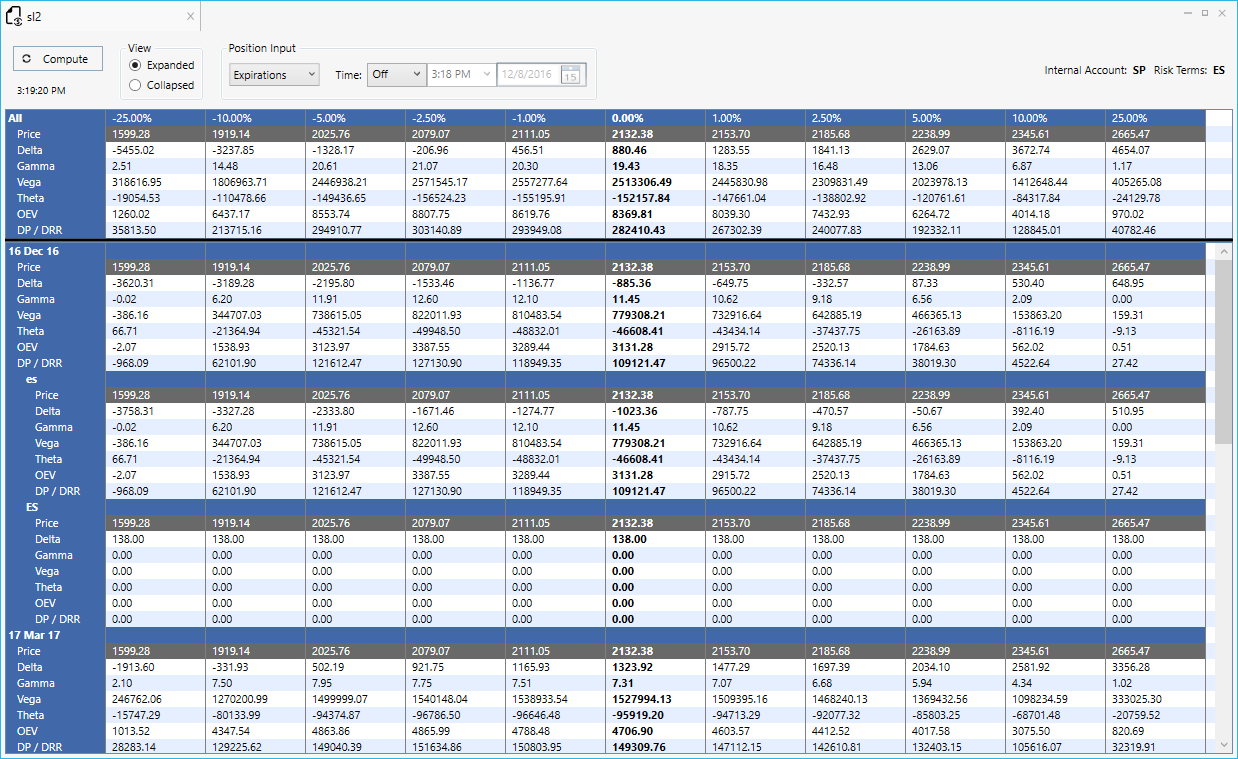 ---
Details
Our new electronic trading system was built from the ground up in C++ to achieve the latency profiles necessary to compete in today's electronic derivatives market.
Watch as we demonstrate how our innovative new tasking system allows you to control the electronic eye and quoter without leaving the trading sheets.
---
Headquarters
194 Finley Golf Course Road
Suite 100
Chapel Hill, NC 27517
Telephone: (919) 913-0850
Support
141 West Jackson
Suite 3732
Chicago, IL 60604
Telephone: (919) 913-0860