I have been a long time user of BTS software since the early days of Blue Capital. For nearly 15 years, BTS software has been indispensable to me. Their systems are reliable, flexible and meet all of a modern trader's needs. Combined with their world class team of quants and support staff, BTS is sure to fit and enhance any trading style.
—Bobby Feinberg
"BTS's floor application is the best I have seen in over 10 years of floor trading. The user interface is very fast and provides a highly optimized trading workflow which allows me to identify and act on trading opportunities faster than competitors using slower systems."
—Jimmy Lynch, SAJ
BTS Edge provides one of the most dynamic risk management tools the industry has to offer. As SPX Index Market Makers on the CBOE, fast and reliable data is crucial to our trading activity. BTS provides us with the ability to make adjustments and see the results in a swift time frame where speed is critical. We feel very comfortable knowing that the risk outputs are true given the assumptions we place into the system. The ability to adjust our volatility response is very helpful when we have big positions on and we need make adjustments to compensate for the change we foresee in volatility.

—Steve Balz, Risk Manager Alphagen Securities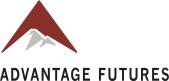 Thirteen years and 3.5 billion contracts later, Advantage Futures has risen to become one of the highest volume futures clearing firms in the industry for a diverse and quickly expanding client base. Advantage Futures was founded on the principle that every client receive personalized client service, advanced technology and customizable back office operations. Every day, the Advantage Futures team provides comprehensive, technology-driven clearing and execution services to let traders like you focus on trading. Trade up to an FCM with a robust infrastructure, fast up-time and financial transparency.
Click here to learn more about using BTS Edge as a front end application for Advantage Futures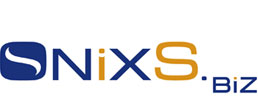 Ultra fast, single digit microsecond CME and ICE direct market data decoding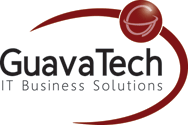 BTS hosted plans provided by our networking partner GuavaTech
Headquarters
194 Finley Golf Course Road
Suite 100
Chapel Hill, NC 27517
Telephone: (919) 913-0850
Support
141 West Jackson
Suite 3732
Chicago, IL 60604
Telephone: (919) 913-0860