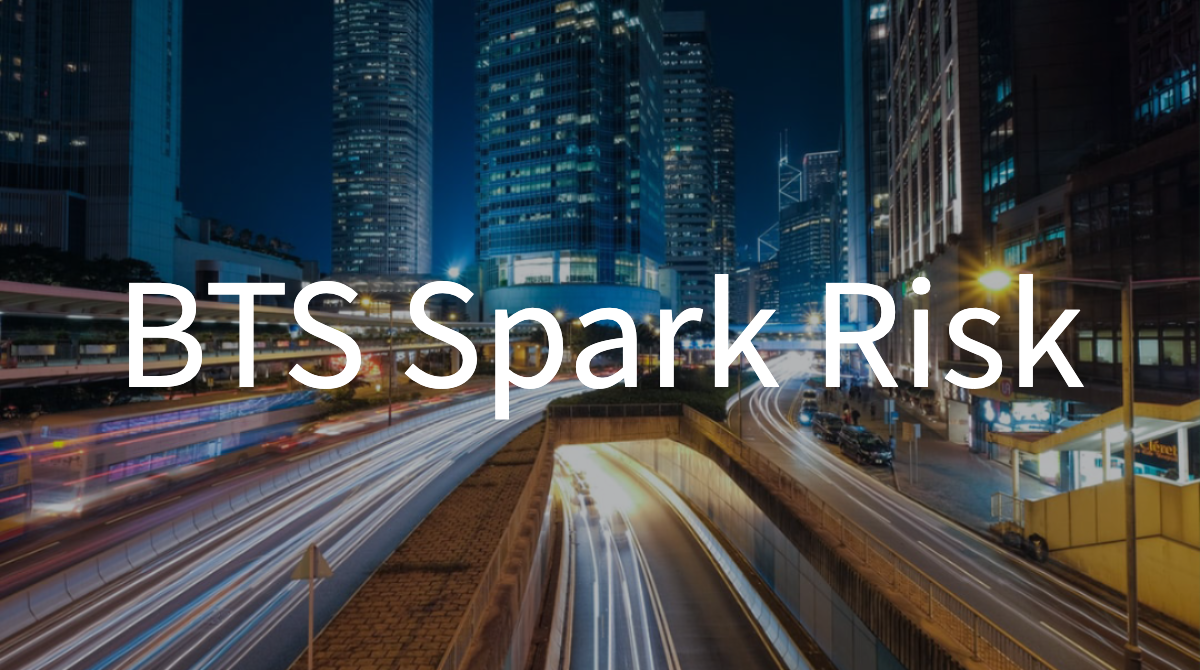 Blue Trading Systems (BTS) recently announced expanded market connectivity services to include ICE Futures Markets as well as an enhanced version of BTS Spark.  The new optimized version includes a variety of key feature updates such as faster response times for better queue position, an advanced approach to design new strategies on the fly, and unique ways to visualize MBO data.  BTS Spark 2.0 also includes an optimized risk solution that leverages a web-enabled interface to help risk managers at FCMs or large proprietary trading firms.
We sat down with Managing Partner Kevin Darby to learn more about how BTS puts an emphasis on risk management solutions, and how industry-leading players in the derivatives markets are managing their risk with BTS Spark.  
Kevin began by talking about the mindset the team was in when endeavoring to build a futures trading platform.
"Blue Trading Systems is made up of traders and technologists that have been in the derivatives markets for more than two decades," said Kevin Darby.  "We understand that an emphasis on safe, accurate risk is vital to professional futures traders."
BTS established industry leading relationships with various market participants to develop the Spark platform.
"Our vision for Spark has always been to work with the trading community to design and build a high performance, intuitive system that could help our customers compete and win," said Darby.  "They drive the product design process, and similar to all releases, we worked closely with key trading groups in Chicago to identify the areas in BTS Spark that we should enhance."
Aiming to provide the most secure and reliable futures trading platform, BTS focused on the risk management process.
"In this enhanced version, we aimed to provide a variety of capabilities that helped customize the risk management process," said Kevin.  "In addition to the original max clip size, max position size and working order limits; we also recently added a loss limit to curtail trading losses on an account to a specific limit."
BTS also added margin functionality that ensures an account's excess liquidity stays above zero at all times. 
 "We use Cash Balance, Live Day P&L and CME's new Core Margin API to compute excess liquidity. BTS Spark accounts are continually margined through the industry standard SPAN protocol as exposed through CME's API," said Kevin. "The day's trading performance is added or subtracted to the account in real time, so risk managers can rest assured in their clients' performance."
Working directly with risk managers at top FCMs and proprietary trading groups in the industry, BTS has established strong relationships with their customers.  
"Our FCM customers benefit from a safer extension of credit to accounts that want to trade a wide range of products. Position limits alone do not allow a risk manager enough control in this scenario, but live margining fixes all of that," said Kevin. "For a prop trading firm, risk managers need assurances of the firm's overall safety in case a particular business unit is down on the day. The P&L limit gives that assurance."
BTS Spark 2.0 is now available for BTS customers. If you are interested in learning more about this groundbreaking new futures front end, we invite you to email This email address is being protected from spambots. You need JavaScript enabled to view it..