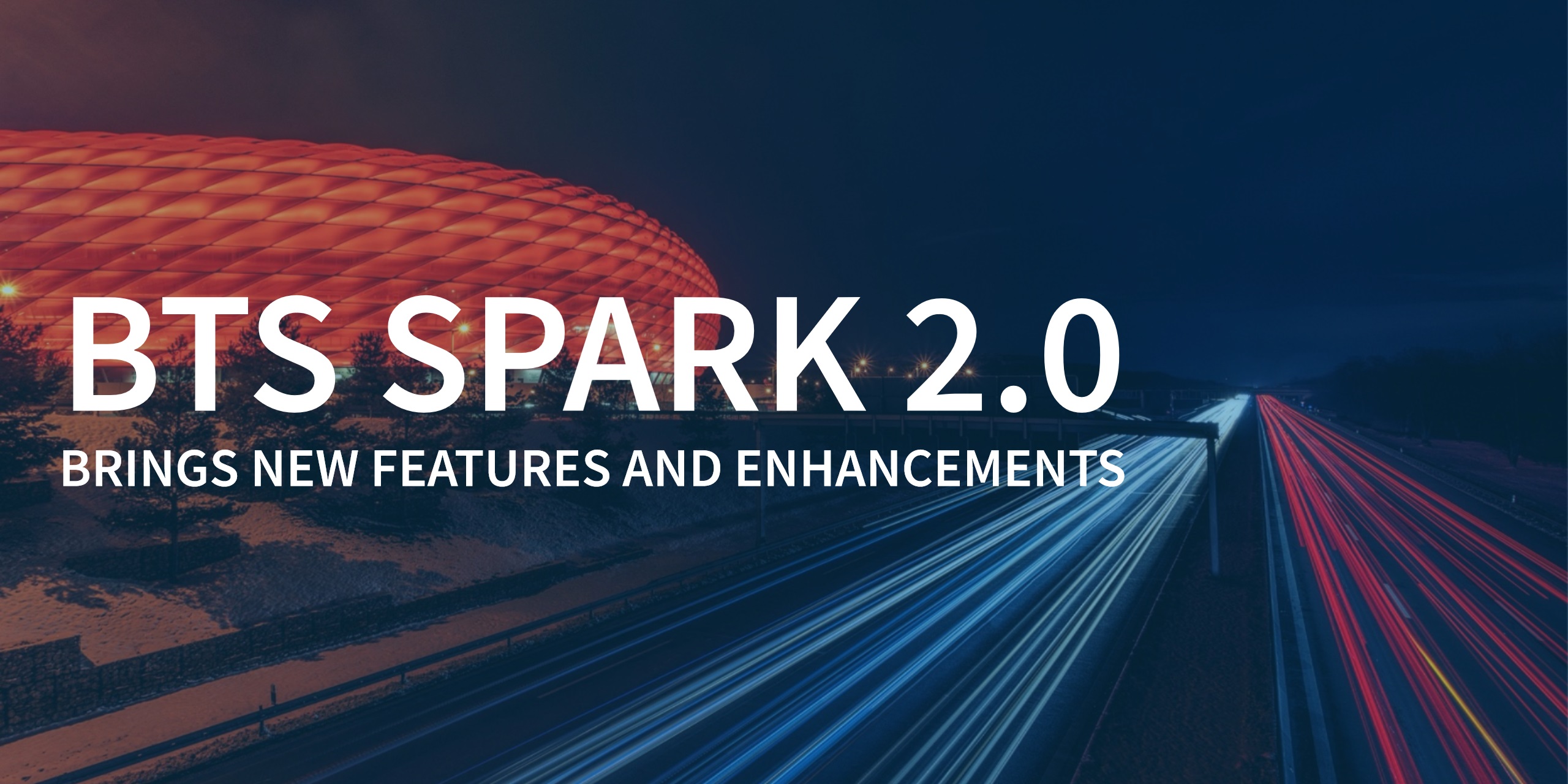 "BTS Spark 2.0 is a defining release for Blue Trading Systems," said Pedro Pinto, Managing Partner of Blue Trading Systems (BTS). "We worked extremely hard, in close cooperation with some of the most sophisticated traders in Chicago, to implement an amazing set of new features, improve performance as well as robustness, and optimize our user's experience."
It has been about two years since BTS introduced Spark, an algorithmic futures trading system designed from the ground up to provide unprecedented power, speed and reliability. BTS Spark addressed the shortcomings of alternative systems with an ultra-low latency and highly functional spreader and algo engine with API access and an intuitive and powerful front end interface. With the Spark 2.0 release, we wanted Managing Partner, Pedro Pinto to explain our excitement, walk us through the new functionality and talk about who will be most impacted.
BTS' vision for Spark was always to work with the trading community to design and build a high performance, intuitive system that could help them compete and win. The product design process is mostly customer driven. In this release, like in most releases, BTS worked closely with a few key trading groups, including some of the most talented and innovative traders in Chicago to identify the highest leverage areas for improvement in our software.
"We believe that to be able to thrive in today's hyper-competitive markets, traders must be able to focus on implementing their own unique strategies without the distractions and expense that comes from having to implement the needed ecosystem," he said. "With Spark 2.0 we made significant strides towards the goal of allowing traders to quickly develop and deploy their own strategies on top of a high-performance, robust, industry grade software infrastructure."
BTS Spark 2.0 includes a variety of key feature updates including ways to manage queue positions, design new strategies and visualize order data.
"A new feature is our algo design studio which allows traders to quickly design new strategies by combining basic high performance building blocks in unique new ways," said Pedro. "We also added the ability to temporarily attach (and optionally later detach) custom trading algorithms to existing orders. This allows traders to change what strategies they use to manage their long running orders without losing queue position."
The new release also includes efficient and intuitive ways to visualize Market By Order information, which gives traders greater insight into the structure of their order books; a high performance, easy to use C++ API, which allows advanced traders to extend Spark with their own proprietary, low latency strategies, and an enhanced User Interface.
While BTS keeps a high release pace with minor versions released on a semi-weekly basis, larger releases come about once a quarter. However, Pedro believes 2.0 is a significant release.
"We obsessed about requirements, click counts, colors, fonts, workflow, reliability, safety and performance, and it shows," he said. "This release will be particularly appealing to advanced proprietary traders looking to deploy their own low latency automated trading strategies either by quickly combining existing building blocks in our new algo studio or by using our new high-speed C++ API"
Even though BTS operates at a high release frequency, not only are customers in complete control of their upgrade cycles; they can also rest assured that BTS is delivering reliable software.
"That is actually one of our primary concerns, as former traders ourselves, we understand our customers are entrusting their livelihoods to our software, so stability and correctness are always front and center in our minds," said Pedro.
BTS addresses reliability issues, first of all, by promoting a culture of professionalism and attention to detail.
"Our engineers are all industry veterans who at some point or another in their careers have experienced the consequences of software failure. A focus on quality is not a hard sell to them."
However having good people and a great culture only goes so far.
"We have also built quality checks into our development processes. Whenever a new feature is implemented but before it is integrated into the product, it must have a corresponding suite of test code that will be run against the feature every time the software is built. Additionally, before integration with the main product, we typically have code reviews which often catch problems that are hard to test for."
BTS also runs a set of full system tests, some automated and some manual, before any release goes out.
"In practice this works very well and the best proof of that is that our customers are very eager to get new versions of the software, since they know they will get new functionality but very few problems," said Pedro, about how BTS coordinates product releases on customer timelines.
BTS Spark 2.0 is now available for BTS customers. If you are interested in learning more about this groundbreaking new futures front end, we invite you to email This email address is being protected from spambots. You need JavaScript enabled to view it..