News
Details
"What's my risk?" "What happens to my account when interest rates move?" "How can I hedge my position?"
BTS Risk is a standalone application that uses the same proven, proprietary technology as our market making application. Import your position from your clearing file or a standard CSV and look at scenario analysis across underlying, vol and interest rate scenarios.
With BTS risk you can both see your exposure and compute how many futures you should trade to hedge.
BTS Risk also offers trade by trade synchronization with CME drop copy.
If you are interested in learning more, or would like to be notified once BTS Risk becomes available please fill out the form at bluetradingsystems.com/risk.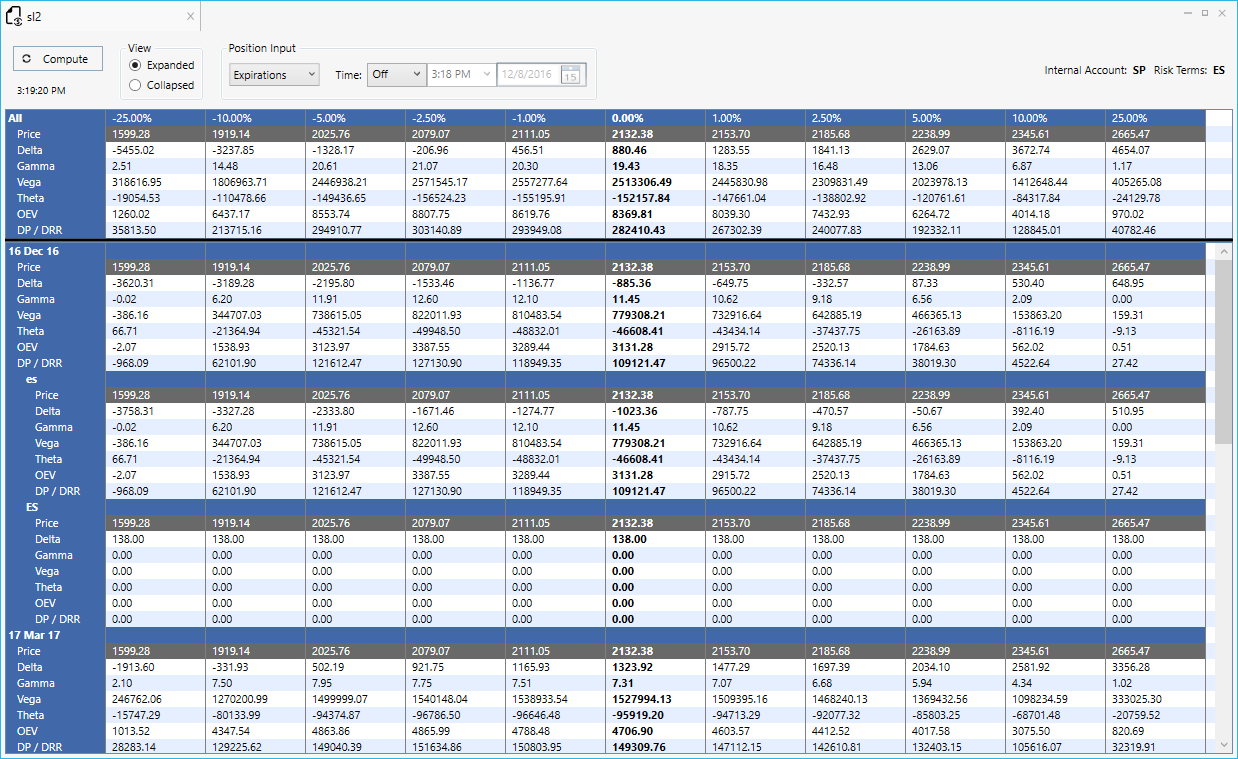 ---
Details
Our new electronic trading system was built from the ground up in C++ to achieve the latency profiles necessary to compete in today's electronic derivatives market.
Watch as we demonstrate how our innovative new tasking system allows you to control the electronic eye and quoter without leaving the trading sheets.
---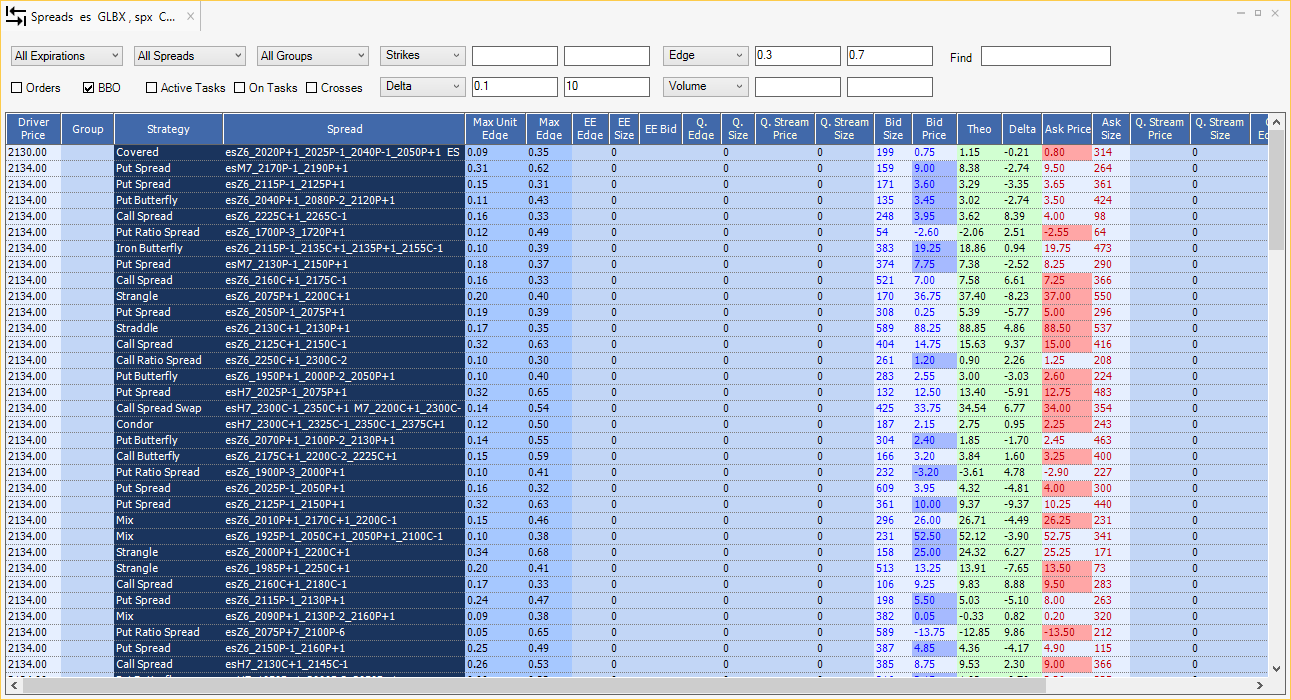 Details
The BTS Edge Spread Book combines market data, theoretical values and spread electronic trading control. Customizable column styles and rules allow you to find the data you need at a glance.
Data can easily be filtered by spread name, groups, delta or edge range, or with text search. You can also create and name a custom group from the right-click menu, and filter the data to view one or more groups.
Integration with our innovative tasking system allows you to create and control the Electronic Eye and Quoter directly from the spread book. Rules can be configured to show you when an eye trade will exceed the edge you set, even if the eye task is off.
---
Chicago
318 W Adams St
Suite 1724
Chicago, IL 60606
Telephone: (919) 913-0850
Chapel Hill
194 Finley Golf Course Road
Suite 100
Chapel Hill, NC 27517