My Windows
This is the housing of the windows that you have manually named and creates a place where you can quickly and easily launch windows which you've customized.
To give a specific tab or window a name of your choice, simply right click on any tab and the "Add to My Windows" menu will appear.  If you click on Add to My Windows, it will give you the ability to type in a text box on the tab itself.

Once you have named the tab, click enter to get out of the editing view of the text box.  Once that is done, it will display that name for that tab moving forward, which will be displayed within the My Windows section of the module launcher.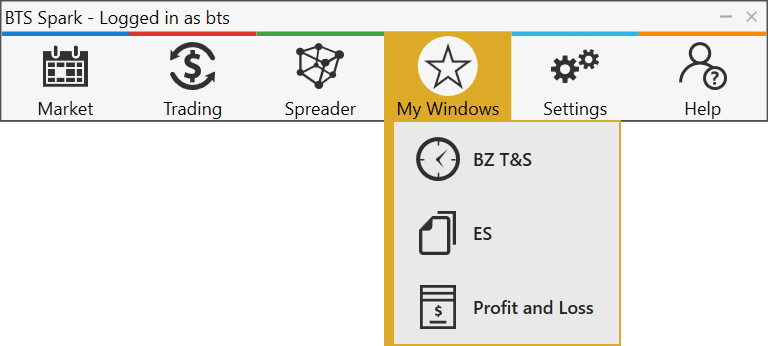 Right-clicking on a tab that has already had its default title modified will show the following which will allow you to rename the modified title or remove it from the My Windows, which will then restore the default standard title.