Blue Trading Systems spun off from Blue Capital Group, formed in 1998 to make markets in equity index options. The traders were in Chicago, and the analytics and software were built in Chapel Hill, NC.
BCG became highly profitable, transacting a substantial share of domestic equity-index option volume, eventually employing over 80 people, including over 20 floor traders.
Prompted by the decline in business due to the low volatility environment following the 2008 financial crisis, BCG ceased making markets in 2010. Consequently, the NC software development team lost its lone, captive 'customer'.
Several years working closely with seasoned traders to build software tools supporting all aspects of the trading business was perfect training for building commercial option trading systems.
Our team has been together over 15 years. And most of that time, unlike our competitors, our feet were held to the fire of trading P and L. That experience shapes all aspects of our products, as does our uncompromising dedication to reliability and general engineering excellence. Our support team has similarly extensive experience working directly with traders. Its target is 100% customer satisfaction.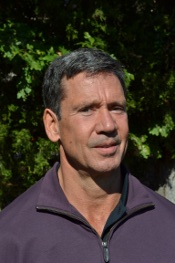 Trevor Colvin
John Trevor Colvin, CEO, has been developing financial pricing models and hedging techniques for 25 years. Prior to BTS, Colvin co-founded Blue Capital Group in 1999. He started Pinehurst Analytics, a financial software company specializing in interest rate and mortgage derivatives in 1994, and sold it to FiServ in 1999. Before that, he was a managing director of Normandy Asset Management, a highly levered mortgage derivative hedge fund. Straight out of business school, he joined Smith Breeden Associates, a fixed-income investment firm, where he directed R&D. He was a summer associate in Fischer Black's Quantitative Strategies Group at Goldman Sachs. He earned an M.B.A. in finance and statistics at the University of Chicago, a Ph.D. in physics from the University of Illinois at Urbana-Champaign, and a B.A. and a B.S. in physics and math, respectively, from the University of Chicago.
johntrevorcolvin.com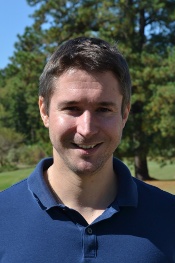 Kevin Darby
Kevin is a managing partner at Blue Trading Systems and specializes in quantitative analytics, developing trading strategies with clients, and electronic trading systems. Before co-founding Blue Trading Systems, he was a partner in Blue Capital Group where he developed custom volatility and risk models and electronic trading engines. Kevin began his career as a clerk on the CBOE floor one summer while enrolled in the University of Illinois at Urbana-Champaign. Kevin left school to join the Blue Capital development team full-time in 1999.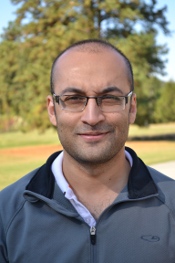 Taha Afzal
Taha is a managing partner at Blue Trading Systems with over ten years' experience in developing trading systems. Before co-founding BTS, Taha was a partner at Blue Capital Group where he worked in a wide range of areas including ultra-low latency trading engines, distributed systems, risk management systems and user interfaces. Taha holds a Masters degree in Computer Science from Stanford University.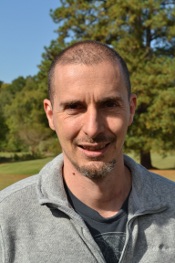 Pedro Pinto
Pedro is a Managing Partner at Blue Trading Systems where he specializes in systems architecture. Before co-founding Blue Trading Systems, Pedro was a partner at Blue Capital Group, where he worked for over a decade, leading the design, implementation and deployment of much of Blue Capital's trading software infrastructure. Pedro holds a Masters degree in Software Engineering from Carnegie Mellon University and a Bachelor of Computer Science from Universidade Nova de Lisboa in Portugal.